Welcome Back Students, and Welcome Potential New Students! 
Please read below, as these are important updates for Fall 2021: 
Lessons will begin again on Monday, September 13th. That is one week after Labor Day.  As I have many students expected this fall, it is highly recommended that you reserve your time and space ASAP. Lessons will be no later than 7pm, Monday-Thursday. Lessons are $30 per half hour and all lessons for the month must be paid for at the beginning of the month. As there are 3 weeks in September, $90 will be due before your first lesson either by: 
Venmo (@Dale-Freeman), Zelle, or check (Made payable to Dale Freeman). 
Lessons will be offered in two forms: in-person and virtual. As with the guidelines for Massachusetts Schools, masks will be required during your lessons, whether you are vaccinated or not. There are no exceptions regarding this, as students are coming into my home. I will reevaluate my policy as new data regarding the variants come in. Virtual lessons will be offered if students do not want to wear a mask (or students who live further away). I am also asking that only students come in for their lessons (unless it is your first lesson). The less people in my studio, the safer for everyone. 
Lessons are a weekly commitment and should be treated as such. Make-ups will ONLY be given for students who are unwell or for certain extenuating circumstances discussed with me. Make-up lessons will NOT be given for forgetting lessons, or not having time to practice, etc. Again, lessons are a commitment, and it is important to grow weekly. 
Enjoy the last few days of summer! I look forward to hearing from you all soon! 
Best, 
Dale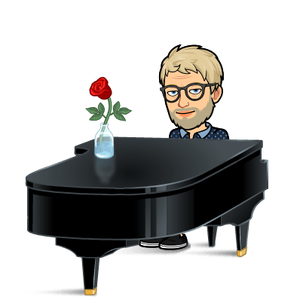 Guitar and Piano Lessons
 All Levels of Guitar, Uke, Bass, and
Beginner/Intermediate Levels of Piano. 
Private lessons in person, or virtual.
$30 half an hour, $60 hour
Contact Dale @ 1-508-317-9215