Welcome Back Students, and Welcome Potential New Students! 
Please read below, as these are important updates for Fall 2022: 
Lessons will begin again on Tuesday, September 6th. That is one day after Labor Day.  As I have many students expected this fall, it is highly recommended that you reserve your time and space ASAP. Lessons will be no later than 7pm, Monday-Thursday. Lessons are $30 per half hour and all lessons for the month must be paid for at the beginning of the month. As there are 4 weeks in September, $120 will be due before your first lesson either by: 
Venmo (@Dale-Freeman), Zelle, or check (Made payable to Dale Freeman). 
Lessons will be offered in two forms: in-person, and virtual for those who live outside of the surrounding communities.
Lessons are a weekly commitment and should be treated as such. Make-ups will ONLY be given for students who are unwell or for certain extenuating circumstances discussed with me. Make-up lessons will NOT be given for forgetting lessons, or not having time to practice, etc. Again, lessons are a commitment, and it is important to grow weekly. 
Enjoy the last few days of summer! I look forward to hearing from you all soon! 
Best, 
Dale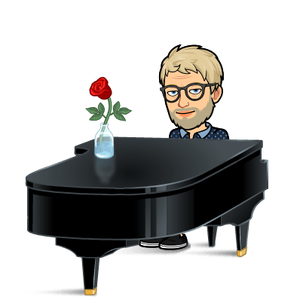 Guitar and Piano Lessons
 All Levels of Guitar, Uke, Bass, and
Beginner/Intermediate Levels of Piano. 
Private lessons in person, or virtual.
$30 half an hour, $60 hour
Contact Dale @ 1-508-317-9215