Welcome Back Students, and Welcome Potential New Students! 
Please read below, as these are important updates for Fall 2022: 
Lessons will begin again on Monday, September 12th. That is the full week after Labor Day.  As I have many students expected this fall, it is highly recommended that you reserve your time and space ASAP. Lessons will be no later than 7pm, Monday-Thursday. Lessons are $30 per half hour and all lessons for the month must be paid for at the beginning of the month. As there are 3 weeks in September, $90 will be due before your first lesson either by: 
Venmo (@Dale-Freeman), Zelle, or check (Made payable to Dale Freeman). 
Lessons will be offered in two forms: in-person, and virtual for those who live outside of the surrounding communities.
Lessons are a weekly commitment and should be treated as such. If a lesson is cancelled without a 4-hour notice, or the student does not show up for his/her lesson, no make-up will be available and no refund will be given. Students who repeatedly miss lessons will be removed from the schedule. Lessons cannot be cancelled due to not practicing. Again, lessons are a commitment, and it is important to grow weekly. 
Enjoy the last few days of summer! I look forward to hearing from you all soon! 
Best, 
Dale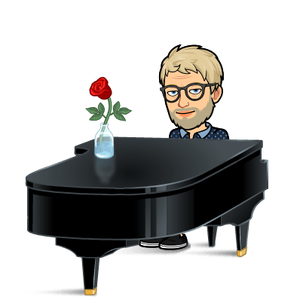 Guitar and Piano Lessons
 All Levels of Guitar, Uke, Bass, and
Beginner/Intermediate Levels of Piano. 
Private lessons in person, or virtual.
$30 half an hour, $60 hour
Contact Dale @ 1-508-317-9215